Italian crostata with Garden Tales Apricot Jam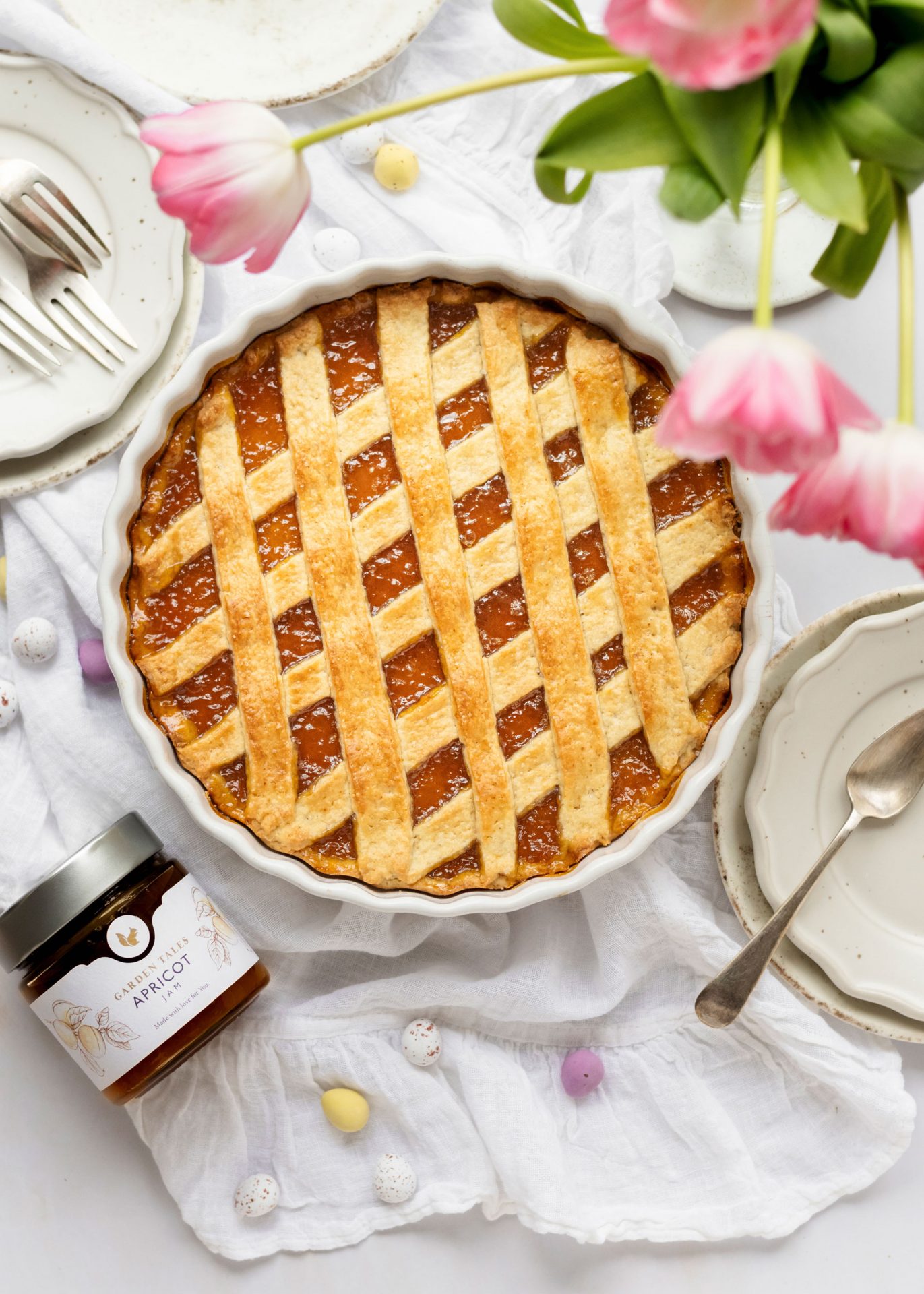 This Italian crostata with apricot jam, is delicious and extra aromatic, and your guests will think you went through a lot of fuss to prepare it for your Easter Dinner.
---
Read the full recipe below
---
Ingredients:

250g plain flour
1 tsp baking powder
1 lemon zest
80g sugar
125g cold butter
1 whole egg
1 egg yolk
1 jar of Garden Tales apricot jam
Milk for brushing the pastry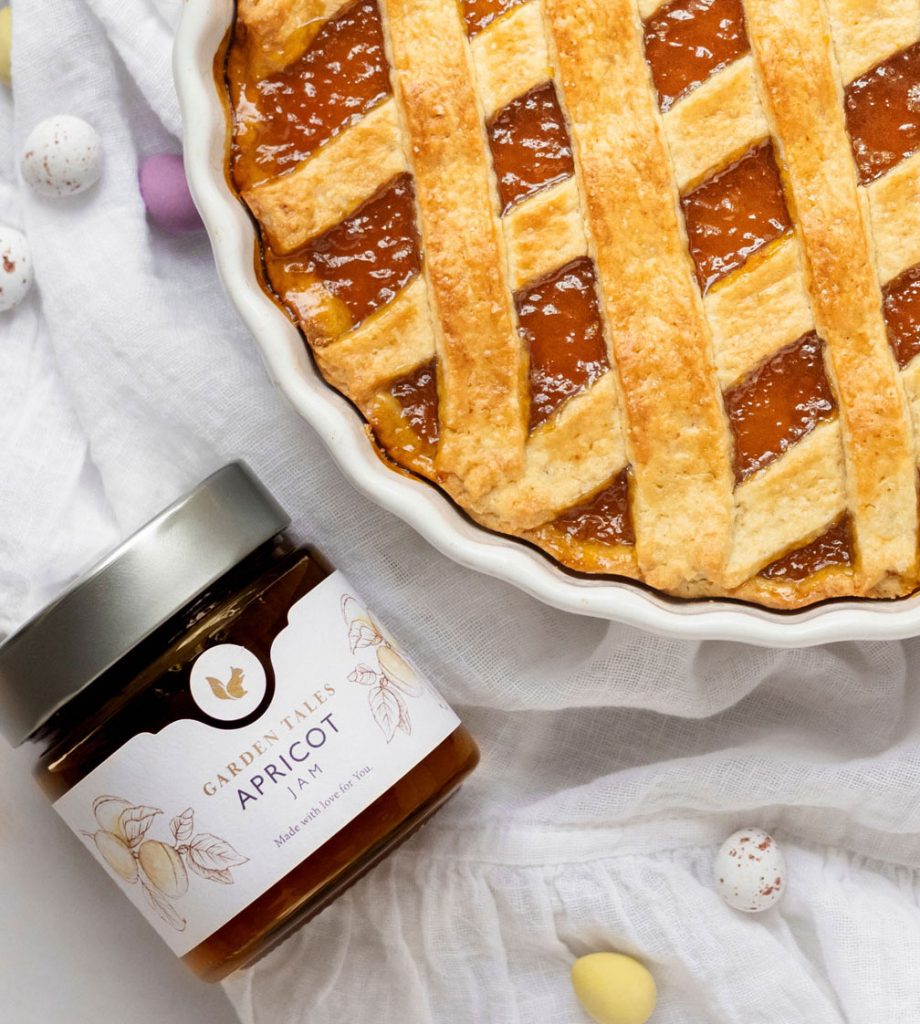 Let's get started!
In a large bowl, gently whisk together the flour, the sugar, the baking powder, and the lemon zest.
Create a well in the middle and add the beaten egg, the egg yolk, and the butter into pieces. Then bring it together with your hands to form a dough.
Knead lightly until the dough becomes smooth, and then wrap it in a cling film and place it in the fridge for 30 minutes.
Remove from the fridge and knead the dough a couple of times to soften it and place it on a lightly floured surface and divide it into two.
Roll out one-half of the dough on a lightly floured surface to a thickness of ½ cm and transfer to a 24 cm pie dish. Trim the dish of any extra dough.
Prick the dough with a fork, and then spread the pastry base with Garden Tales apricot jam.
Roll out the other piece of dough to a thickness of ½ cm and cut strips 2 cm wide.

Lay them in a criss-cross pattern over the jam, making sure the edges touch the edges of the pastry.
Brush the pastry with milk and bake for 20-25 minutes at 180°C until it is lightly golden.
Let the crostata cool before slicing and serving.