WELCOME TO GARDEN TALES
About Us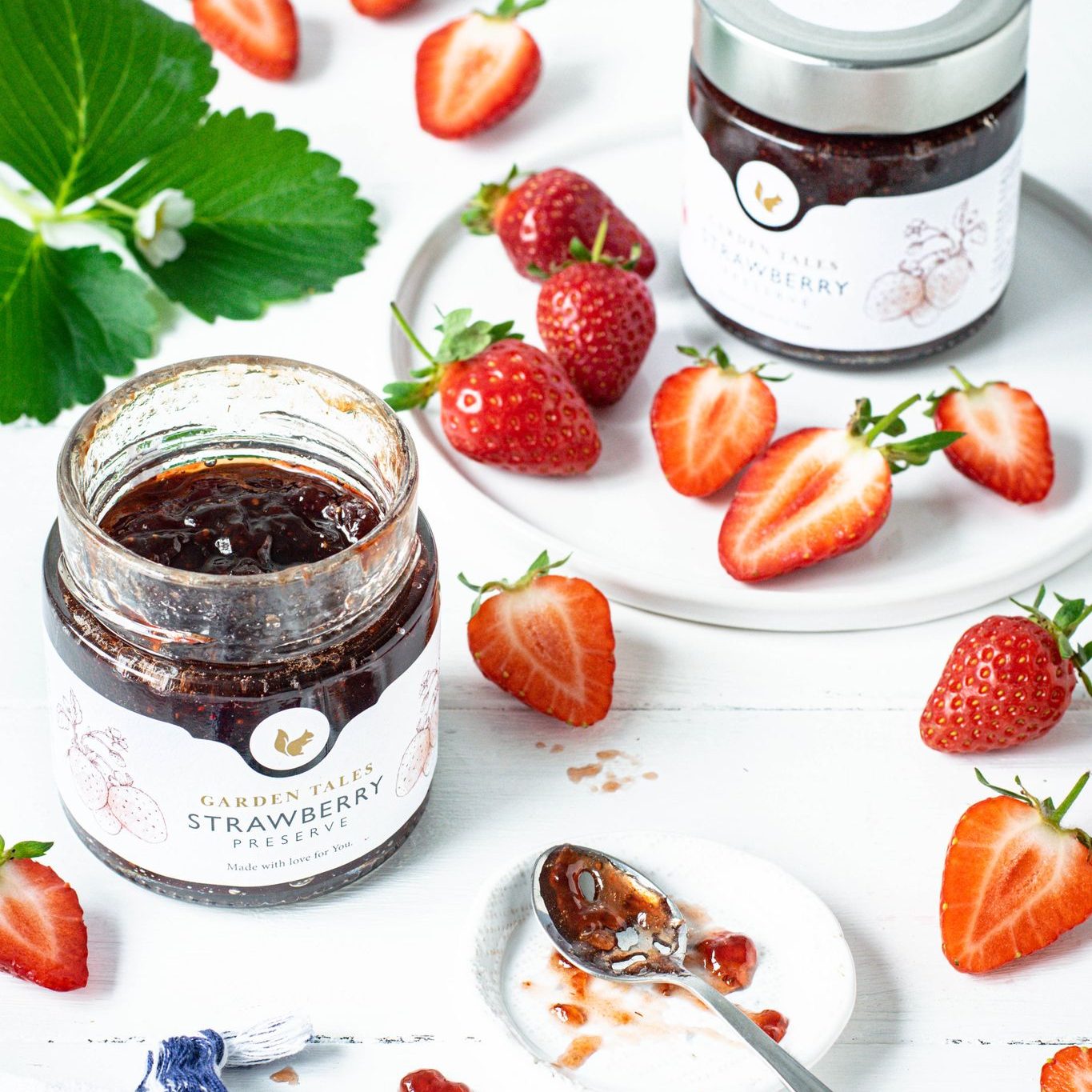 Our story
While travelling and meeting people working in the Greek countryside, we discovered unexplored taste treasures. Excellent raw materials in a variety of seasonal products in unique flavours. This led to the idea of using old family recipes to make our first batches of marmalade with seasonal fruits.

And so, Garden Tales became a reality: a small artisanal company which works with local growers and women cooperatives and shares the flavour and the story of each of our products.

Our Process
All our jams are sourced with products from local farms. Seasonal fruits carefully chosen for their quality and aromas.

We process and prepare 100% of our fruits by hand. Usually, the fruits are delivered to us directly from the farm, the same day they were picked. Our jams are processed in small batches which take about 2 days to complete. The production is made by women cooperatives nearby the farms from which the crop is harvested, in order to ensure the fruits are at the proper highest level of ripeness.

Our Ingredients
There is no added flavouring, artificial colouring, or additives in any of our products. All fruits are of limited quantities,  grown locally and picked at the proper time to maintain their flavour. And sugar? Not too much, just to preserve the essence of the fruit.

Traditional recipes, quality ingredients and care are the key elements in making of these delicious products for you.

Our Statement
We believe that every flavour tells a story, and when you open a Garden Tales jar, you know the story of our products.

We want to share with you the journey from the garden to your table and celebrate the true flavors of each season.
Let us re-discover together the joy of real taste and authentic natural flavours of the Greek countryside.