Doughnuts with Garden tales Plum Jam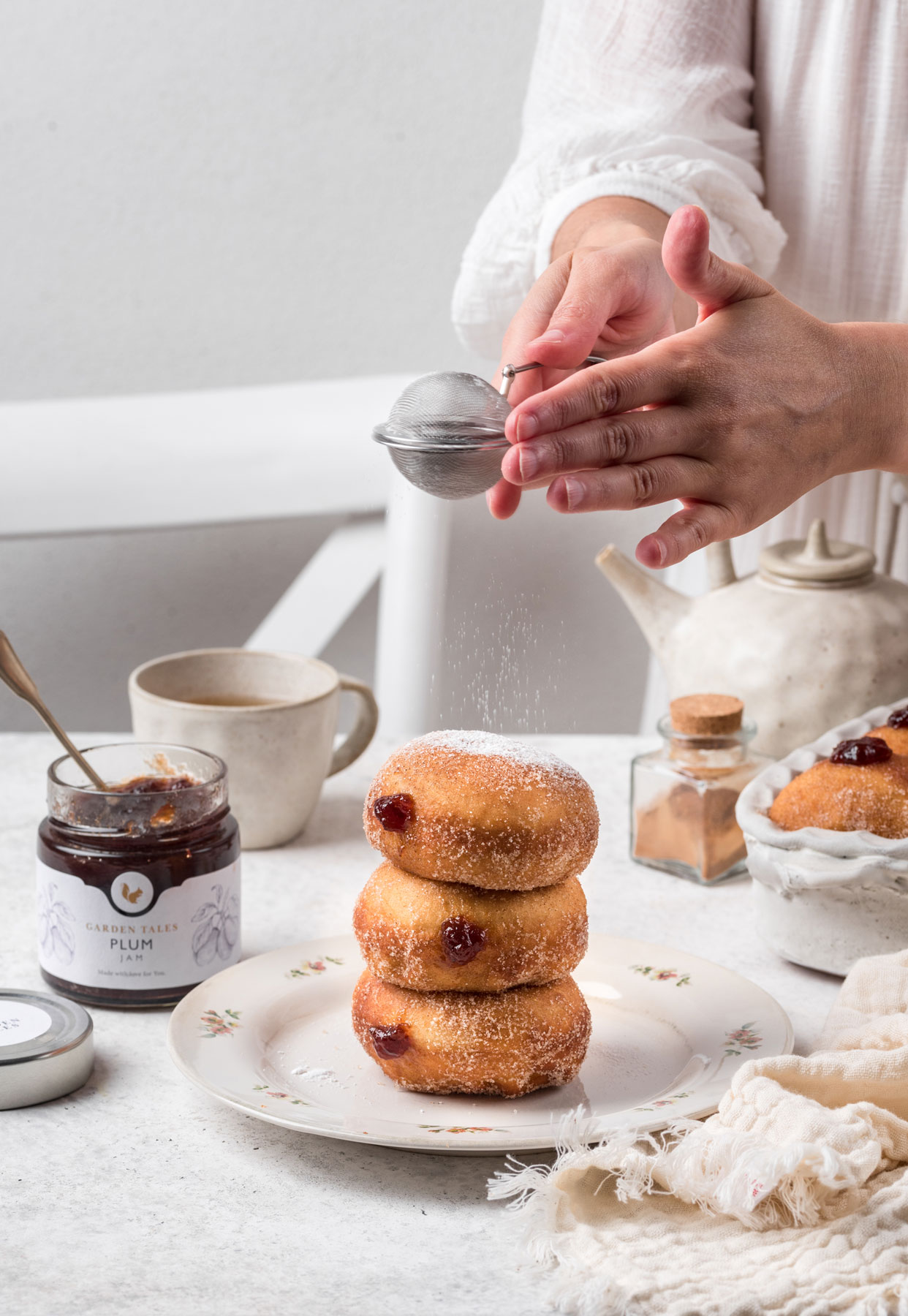 An easy-to-follow recipe for Doughnuts with Garden tales Plum Jam! These Doughnuts look and taste absolutely delicious with our plum jam.
---
Read the full recipe below

Ingredients for the dough :
(10-12 doughnuts)
525 g strong white flour
1 tsp sea salt
2 tsp dried yeast
75 g caster sugar
2 eggs beaten
50 g salted butter softened
200 ml lukewarm milk
Oil for frying
Sugar and cinnamon for rolling
Garden tales Plum jam to fill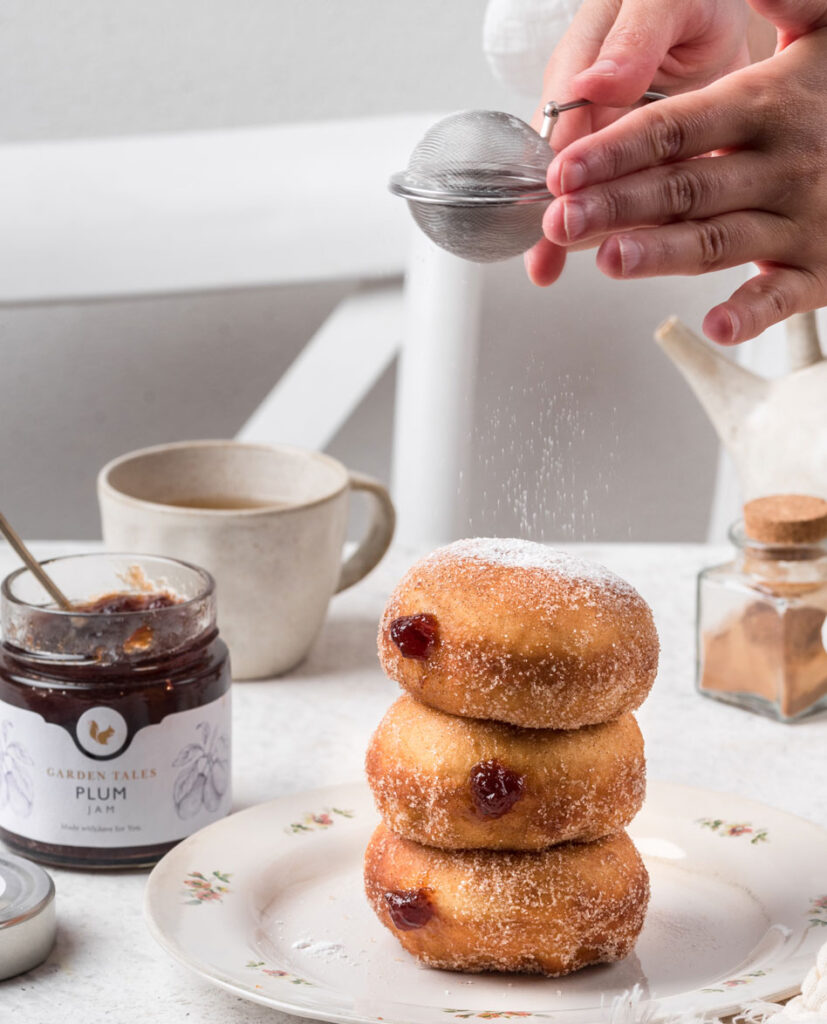 Let's get started!
Put all the ingredients for the dough except the butter in a bowl of your stand mixer. Start mixing slowly and then add the butter.

Let it mix on low speed until well incorporated, and then knead on higher speed for 7 minutes, until the dough is elastic.

Place the dough in a bowl, cover the top and let it proof on a warm place, until double in size (around 2 hours).

Then place the dough on a floured surface, knead a bit, and then use a roll pin to spread the dough until it is 2 cm thick.

With a 6-7 cm circular cutter, cut the doughnuts and place them on baking sheet with parchment paper under. Cover and let them proof for around 45 minutes more.

Heat the oil in a big pan and when it´s warm fry your doughnuts, two or three at a time, on both sides until golden and cooked through.

Place them on a plate with kitchen paper to absorb the oil and then roll them over your cinnamon sugar mix.

Place your plum jam on a pastry bag and pipe the jam inside the doughnuts making a hole and slowly filling.

Enjoy!