Crostini with Greek goat cheese, Garden Tales fig jam and caramelized red onion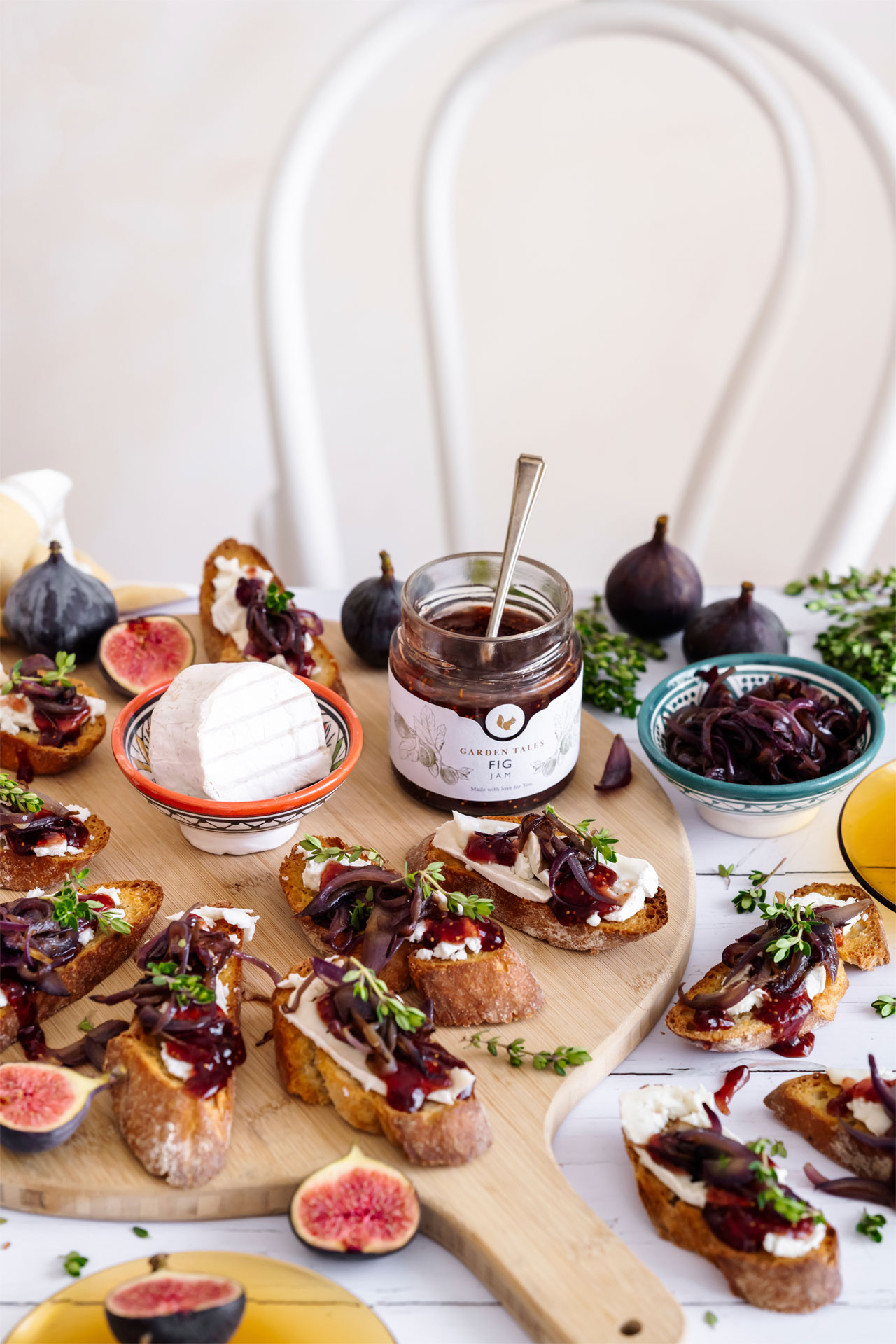 We have created for you the best appetizer for your next party, served with our new Garden Tales fig jam! Our easy-to-make, flavorful combo is caramelized onions with fig jam placed on a crispy baguette!
---
Read the full recipe below
---
---
---
---
Ingredients:
One large red onion
Olive oil
Α pinch of salt
A crusty sourdough baguette
150g Greek goat cheese
Garden Tales Fig jam
Fresh thyme for garnish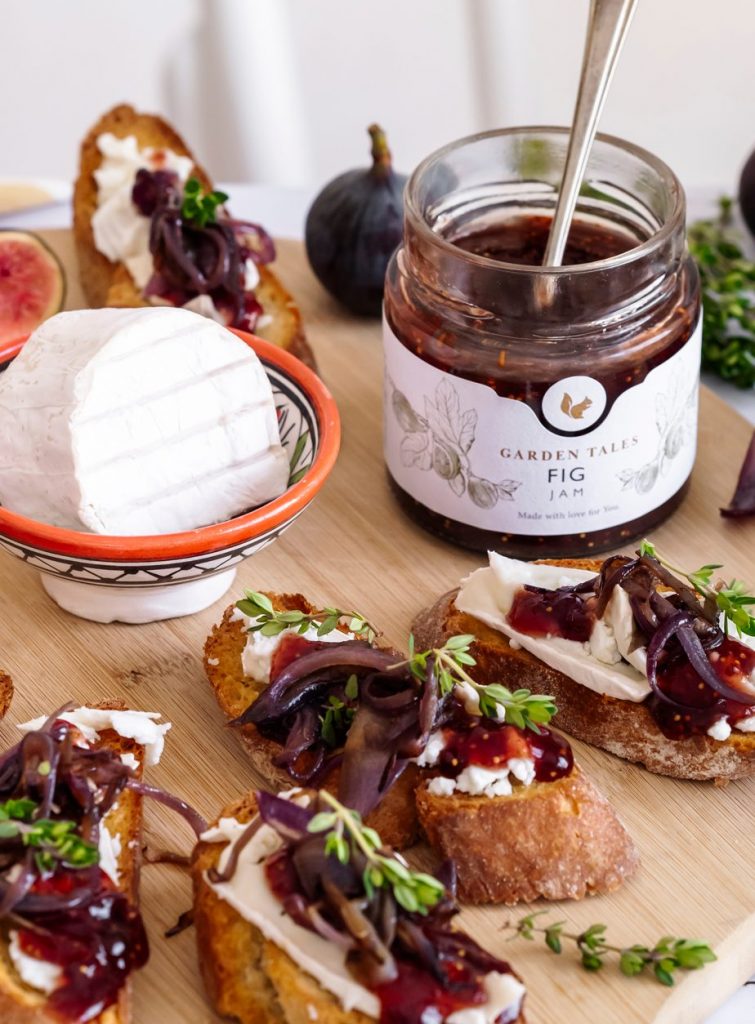 Let's get started!
Peel and slice the onion very thinly. Add 2-3 tablespoons of olive oil to a pan and add the onions. Toss until onions are well covered with olive oil. If the pan looks dry, add another tablespoon of oil. Use medium heat, and continue to cook the onions, frequently tossing every few minutes until they become golden brown. After 20-30 minutes of slow simmering, the onions will release the sugar, becoming sweeter. In the end, add a pinch of salt. When the onions are ready, remove them from the heat.


Now we can prepare our crostini. Slice the baguette thinly on the diagonal and arrange it on a baking sheet. Brush olive oil lightly over each slice and bake in the oven at 180°C for about 5-7 minutes or until it becomes golden brown and crispy.


Spread the Greek goat cheese evenly over each crostini slice, add a teaspoon of fig jam, and on top, a teaspoon of caramelized onion. Garnish with fresh Greek thyme.