Bundt cake with lemon & Garden Tales blackberry jam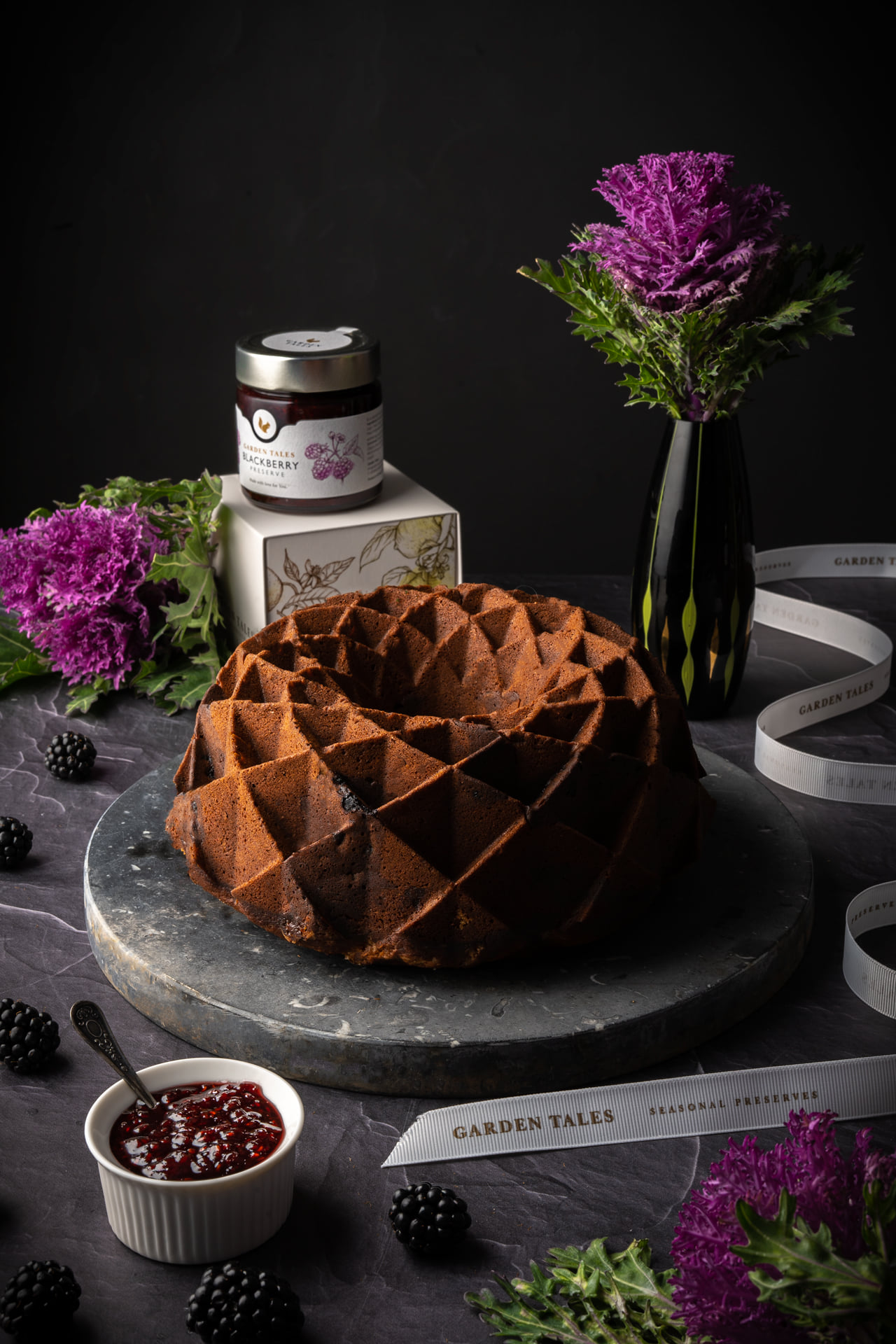 If you are a Bundt cake and a Garden Tales jam lover, then this aromatic recipe by Calliope Anagnosti will make you severely drool!
Calliope Anagnosti, also known as, Madame Gateaux, is a charismatic Pastry Chef who loves the English concept of afternoon tea and everything vintage.
The recipe that she created was, with Garden Tales marmalade, and it is a marbled Bundt cake flavored with fresh lemons and blackberry jam. Our blackberry marmalade is mixed into the batter to form the marbled effect.
---
Read the full recipe below
---
Ingredients:
zest of 2 lemons
170 g butter, unsalted
350 g white caster sugar
4 medium eggs
300 g Greek yogurt 5%
60 ml lemon juice
350 g soft flour
1 & 1/2 tsp baking powder
1/2 tsp soda
1/4 tsp salt
100 g blackberry jam Garden Tales
50 g soft flour
10 fresh blackberries, lightly squashed with a fork
For the decoration:
freeze-dried blackberries
powdered sugar or white caster sugar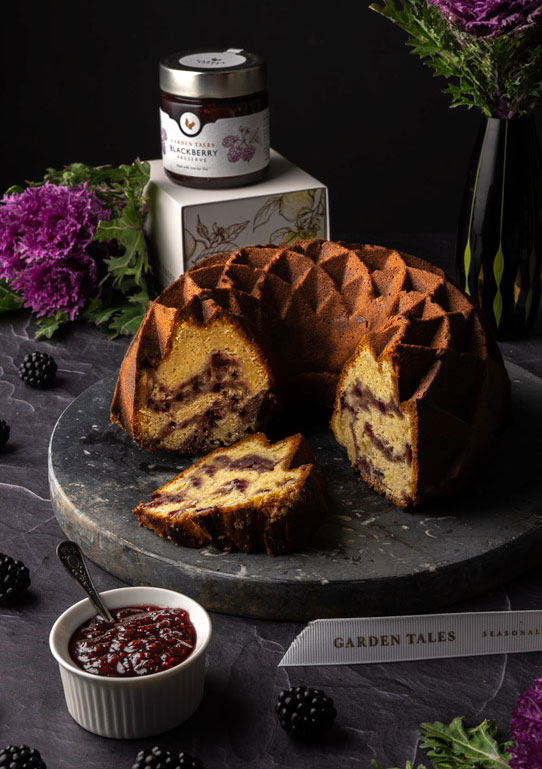 Let's get started!
In the mixer's bowl, beat the butter with the sugar and the lemon zest until white and fluffy.
Add the eggs one by one and keep beating until fluffy.
In a bowl, mix the lemon juice with the yogurt.
In a second bowl, whisk together the 350 g flour with the baking powder, soda, and salt.
Add spoonfuls of the first and second bowl to the mixer's bowl interchangeably and keep beating until you have a homogenized batter.
Take a clean bowl and weigh inside 80 gr of cake batter.
Add the jam, the 50g flour, and the blackberries and mix well until the mix has a homogenized purple color.
Grease your mold and fill it with spoonfuls of the plain and the purple cake batter interchangeably.
Mix the batter with a wooden skewer to create the marbled effect while baking.
Bake the cake in a preheated oven, at 180 degrees, for 50-70′.
To check if the cake is ready, insert a wooden skewer in its center. If it comes out dry, the cake is ready.
Remove the cake from the oven and leave it to cool down completely before turning upside down and de-molding.
If you want, you can beat a few freeze-dried blackberries with some powdered or caster sugar in the food processor and sprinkle the cake.
Serve the cake with Garden Tales blackberry jam on the side.
For more information about Madame Gateaux and her tea room, please visit her website