Star bread with Garden Tales orange jam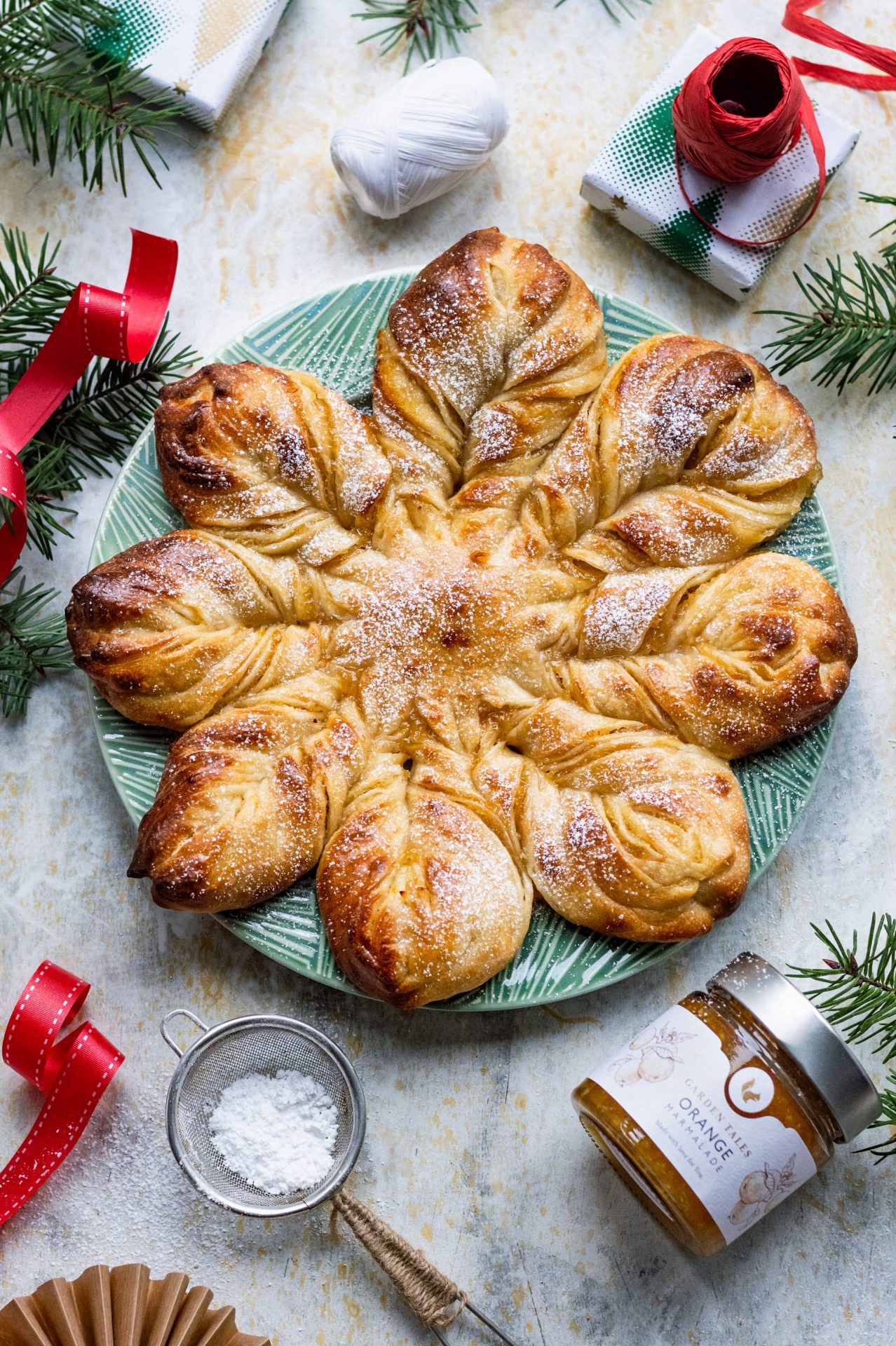 Try out, our new festive recipe for Star bread with Garden Tales orange jam
---
Read the full recipe below
---
---
Ingredients:
290g flour for all uses
2 teaspoons dry yeast
3 Tablespoons granulated sugar
180ml whole milk – slightly heated
60g unsalted butter – melted
1 large egg (room temperature )
1/2 teaspoon salt
powdered sugar for dusting

An egg wash:
1 egg beaten with 1 tablespoon of milk
Stuffing :
1-2 jars of Garden Tales orange jam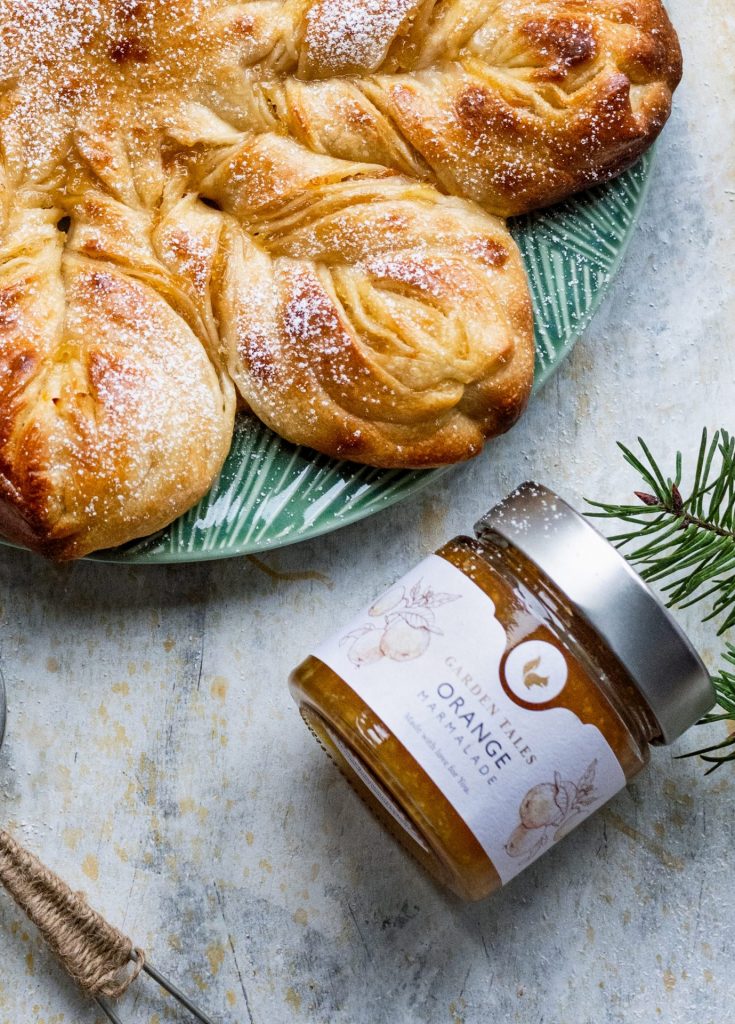 Let's get started!
Combine wheat flour with dry yeast.
Add the rest of the ingredients and knead, adding the melted fat at the end.
Knead the dough long enough to make it soft and elastic.
Put the dough on a floured pastry board and knead it for a while. Shape into a ball, divide into four parts.
Knead the first piece of dough for a while, then roll it out into a circle with a diameter of about 25 cm. Put it on a large baking tray lined with a sheet of baking paper. Spread 1/3 of the orange jam, leaving about 1 cm of the free edge.
Knead for a while, roll out the second piece of dough, and put it on the first cake. Spread the jam again and place the 3rd cake topper. Brush with the rest of the jam and cover with the last disc.
Using a sharp knife or pizza cutter, cut any scraps around the edges, so you have an even circle. Place a 3-inch round object or bowl in the center and make an indent.

That's the center of the star. Now cut strips from the edge to the center 3-inch circle. Using a pizza cutter, cut 16 even strips.
Using both hands, grab two strips and twist them away from each other twice, then press the two ends together to make a point.
Your star bread will have 8 points.
Cover the shaped bread with plastic wrap or aluminum foil and let it rest for 20 minutes.
Using a pastry brush, lightly brush the star bread with egg wash. It ensures a beautifully shiny golden-brown bread.
Bake for about 25- 30 minutes at 180ºC until golden brown on top. Remove from the oven and cool for 5 minutes or longer.
Dust with powdered sugar.