Plum and Brie Braid in Puff Pastry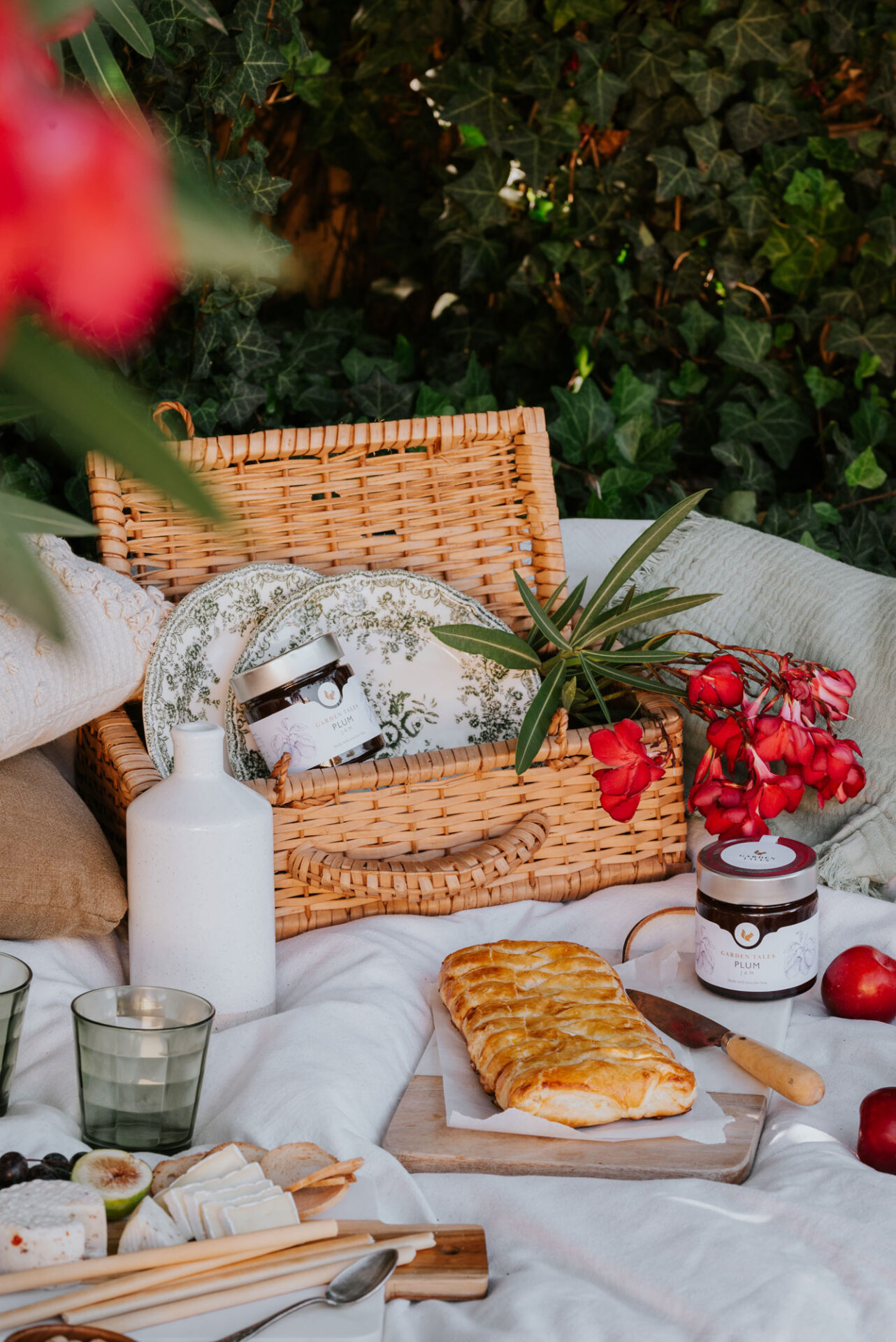 Just imagine the taste…Our sweet Plum jam on melted baked Brie wrapped in buttery puff pastry! You must try this recipe

---
Read the full recipe below







Ingredients:
1 store-bought rectangular puff pastry sheet
½ cup of Garden Tales Plum Jam
8 slices of Brie Cheese
1 egg, beaten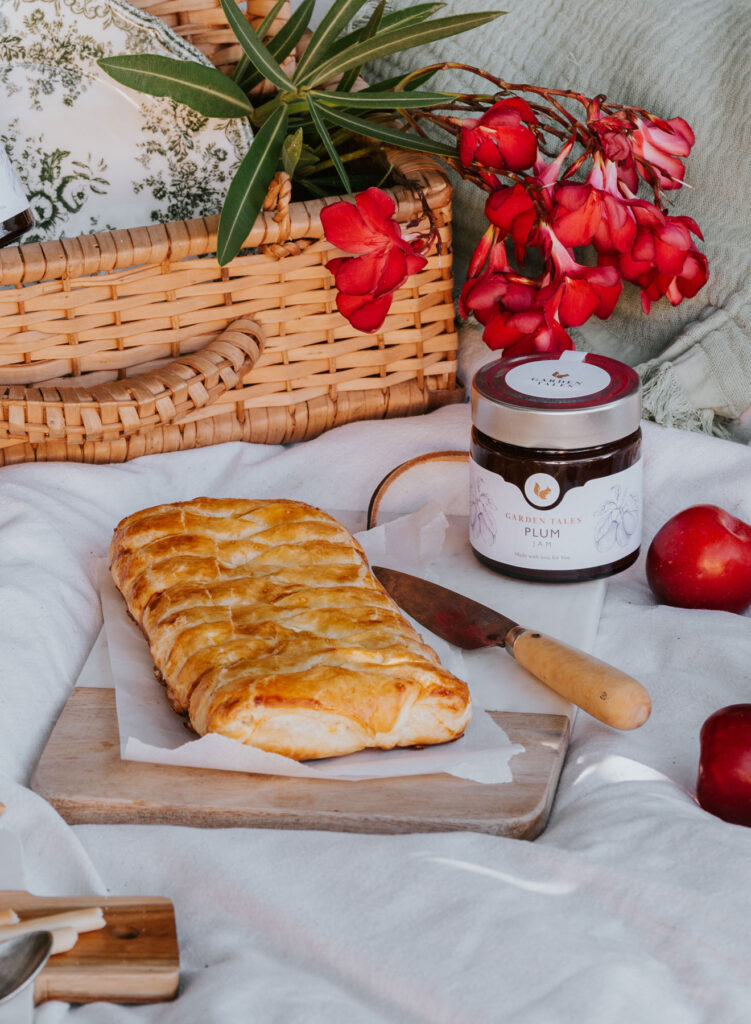 Let's get started!
Preheat the oven to 200C.

Roll out the pastry onto a flat sheet lined with parchment paper.

On the center panel, spread plum jam to cover the center surface. Then top the jam with the sliced brie.

On the side panels, cut 2 cm strips on each side, making sure you have equal number of strips on each side.

Then, alternating the strips, bring them to the center panel to cover the jam and cheese, overlapping each one forming a rustic braid.

Brush the egg, wash over the braid, and bake until puffed up and golden brown (around 20-25 min).

Transfer the braid to a cutting board. Serve warm or cold.

Enjoy!