Madeleine cookies glazed with Garden tales apricot jam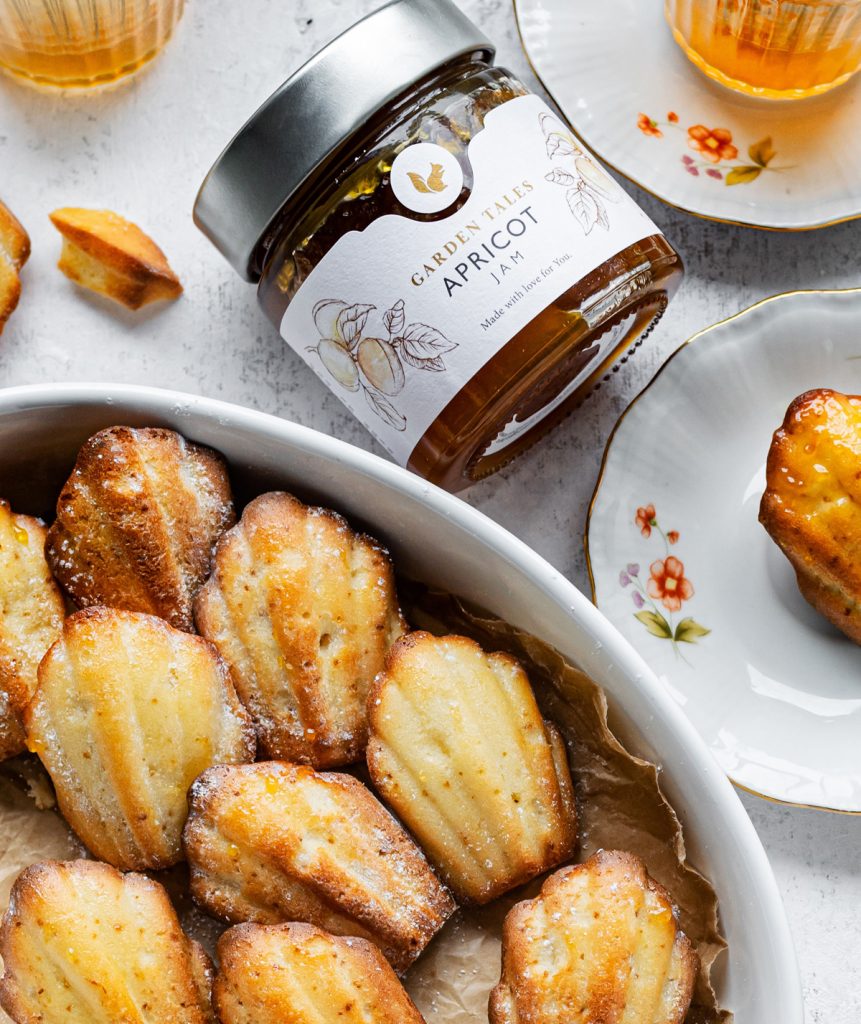 Buttery, elegant, and absolutely delicious! Madeleines are always a great choice to pair with tea or as a treat after lunch. And of course, when they are served with Garden Tales apricot jam!
---
Read the full recipe below
---
---
Ingredients:
2 eggs
65g sugar
1Tbsp milk
1tsp honey
100g wheat flour
1tsp baking powder
50g butter (melted) plus 2 Tbsp for greasing
zest of 1 lemon
1Tbsp lemon juice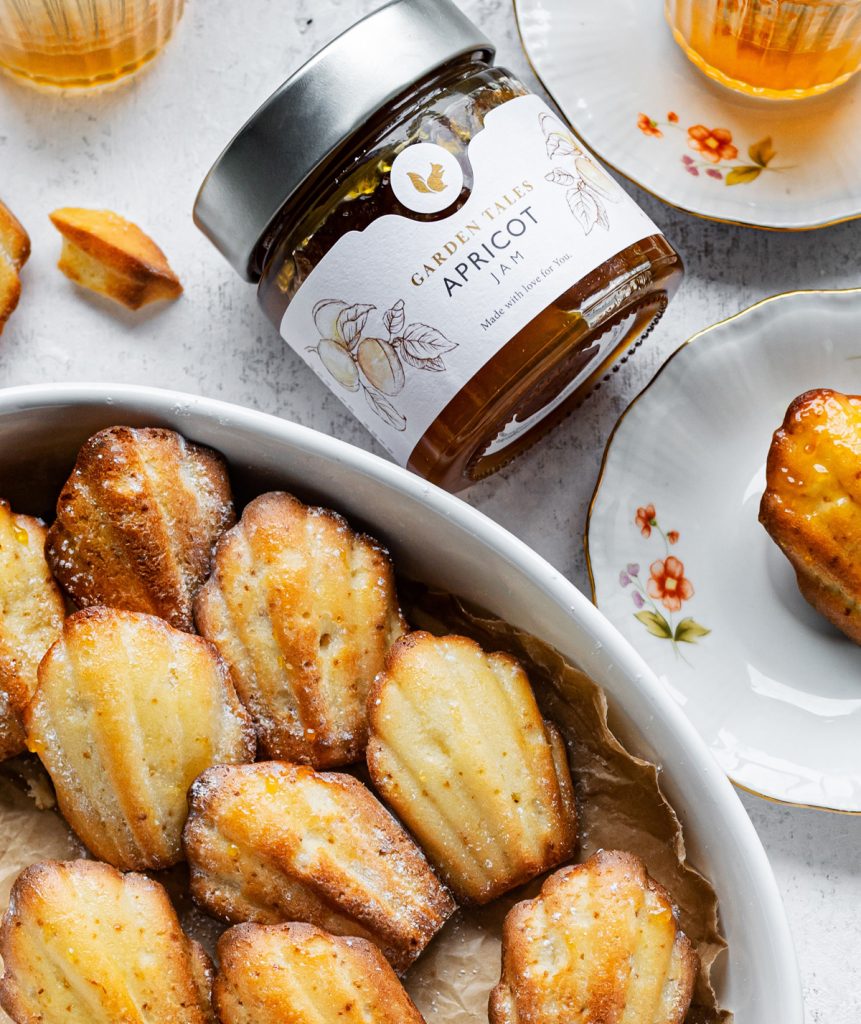 Let's get started!
Melt the butter and set aside to cool. Put the eggs into a bowl, add sugar and mix with a wire whisk. You don't need to whip; keep stirring until the sugar dissolves.

Add honey, milk, zest, and lemon juice. Stir until ingredients are combined.

Mix the flour with the baking powder, then sift into a bowl with wet ingredients. Mix to combine.

Add melted butter and mix gently until it is completely combined.

When cookie butter is ready, put it into a confectionery bag. If you don't have a bag, you can place the butter into the pan with a large spoon.

Prepare the cookie pan:
Melt the remaining two tablespoons of butter.
Using a pastry brush, lightly brush the pan with butter.
I find that greasing the pan is necessary even if you're using a nonstick pan.
We want to avoid any chance of sticking.

Spoon one generous tablespoon of butter.

Cover and refrigerate the remaining butter if you do not have two madeleine pans to bake all at once.

Preheat the oven to 180° C. Bake for 10 – 12 minutes. Invert the pan onto the counter. The madeleines are done when the tops spring back after being lightly pressed with your finger.

Transfer the warm madeleines to a wire rack to cool slightly. Glaze with Garden tales apricot jam before serving.