Fruit granola yogurt bark with blackberry jam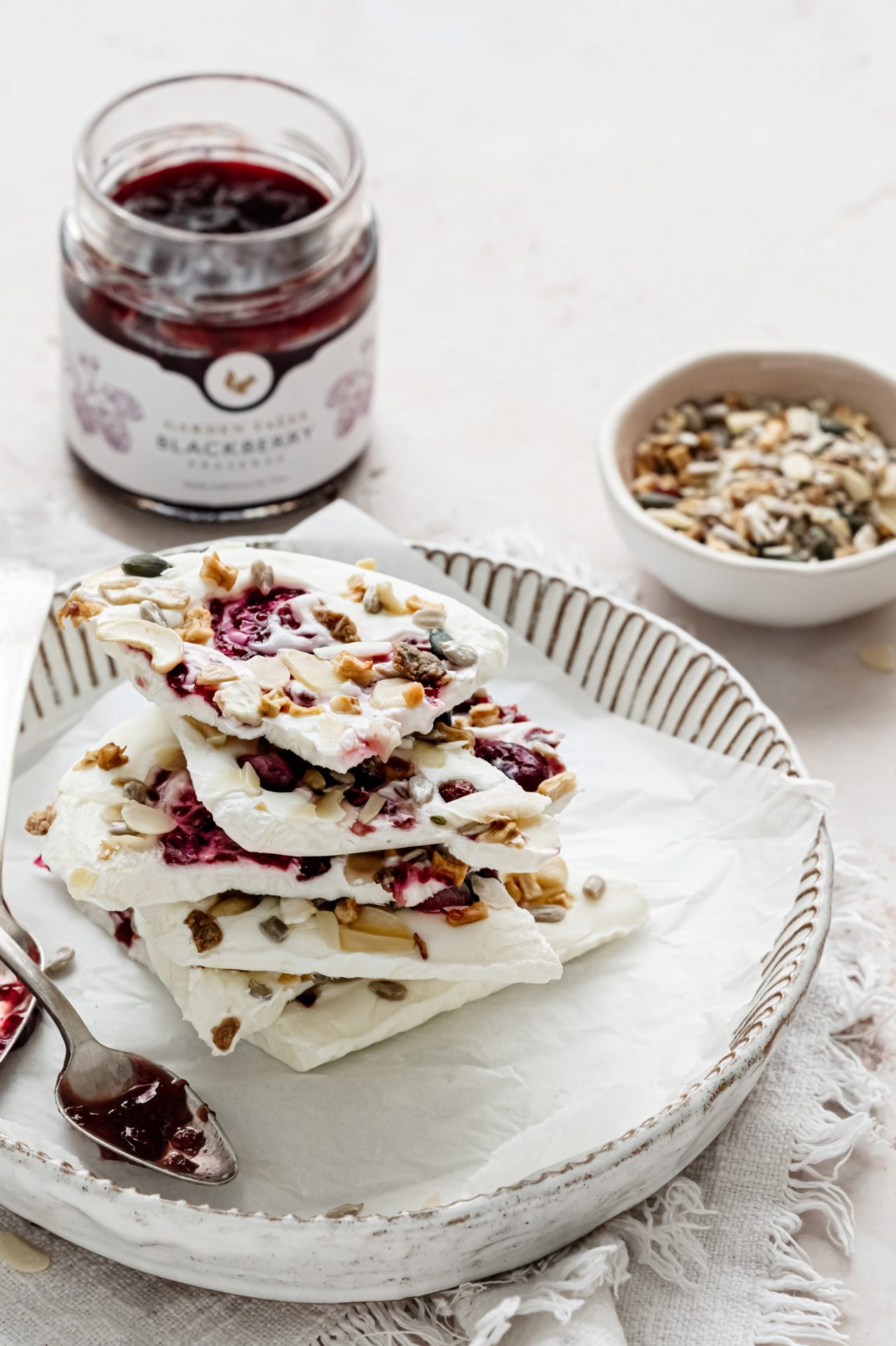 This new recipe for frozen yogurt barks takes less than five minutes to prepare, and the result is so delicious and refreshing!
---
Read the full recipe below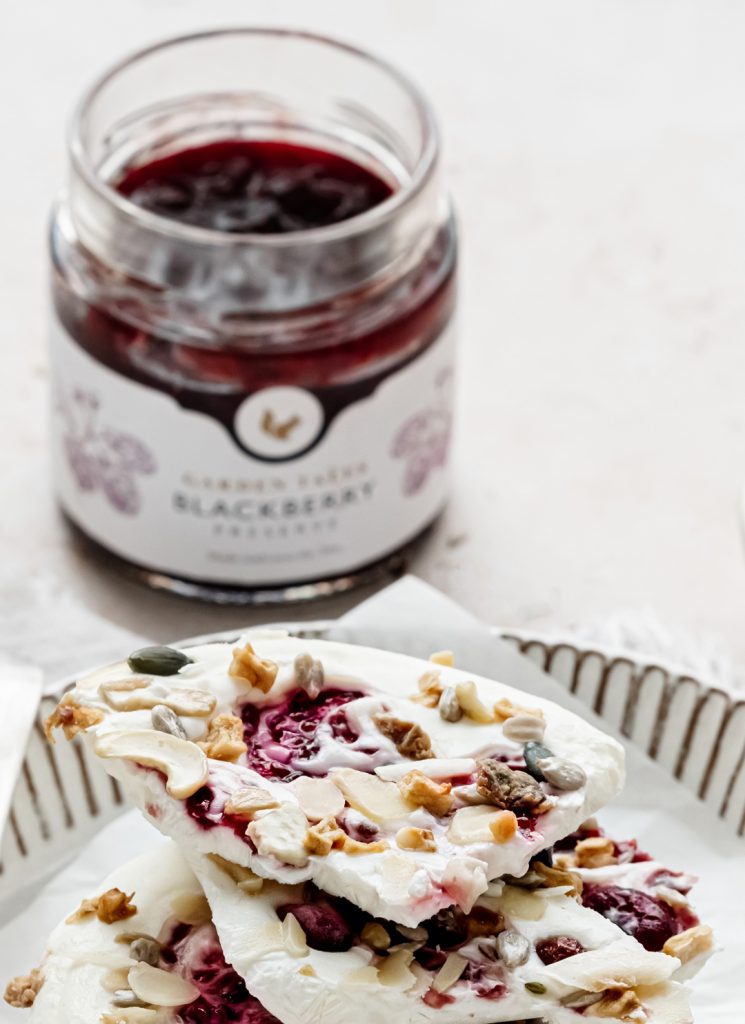 Let's get started!
Mix yogurt and honey in a bowl.
Pour mixture into a baking pan lined with parchment paper.
Dollop the blackberry jam in small circles on top of the yogurt. Use a toothpick or knife to carefully swirl it into the filling.
Add desired amount of your favorite granola and press it down slightly.
Freeze at least 2 hours or until frozen solid.
Break yogurt bark into pieces.
Serve cold, or store in a closed container in the freezer