Christmas Pavlova Wreath with Garden tales Jam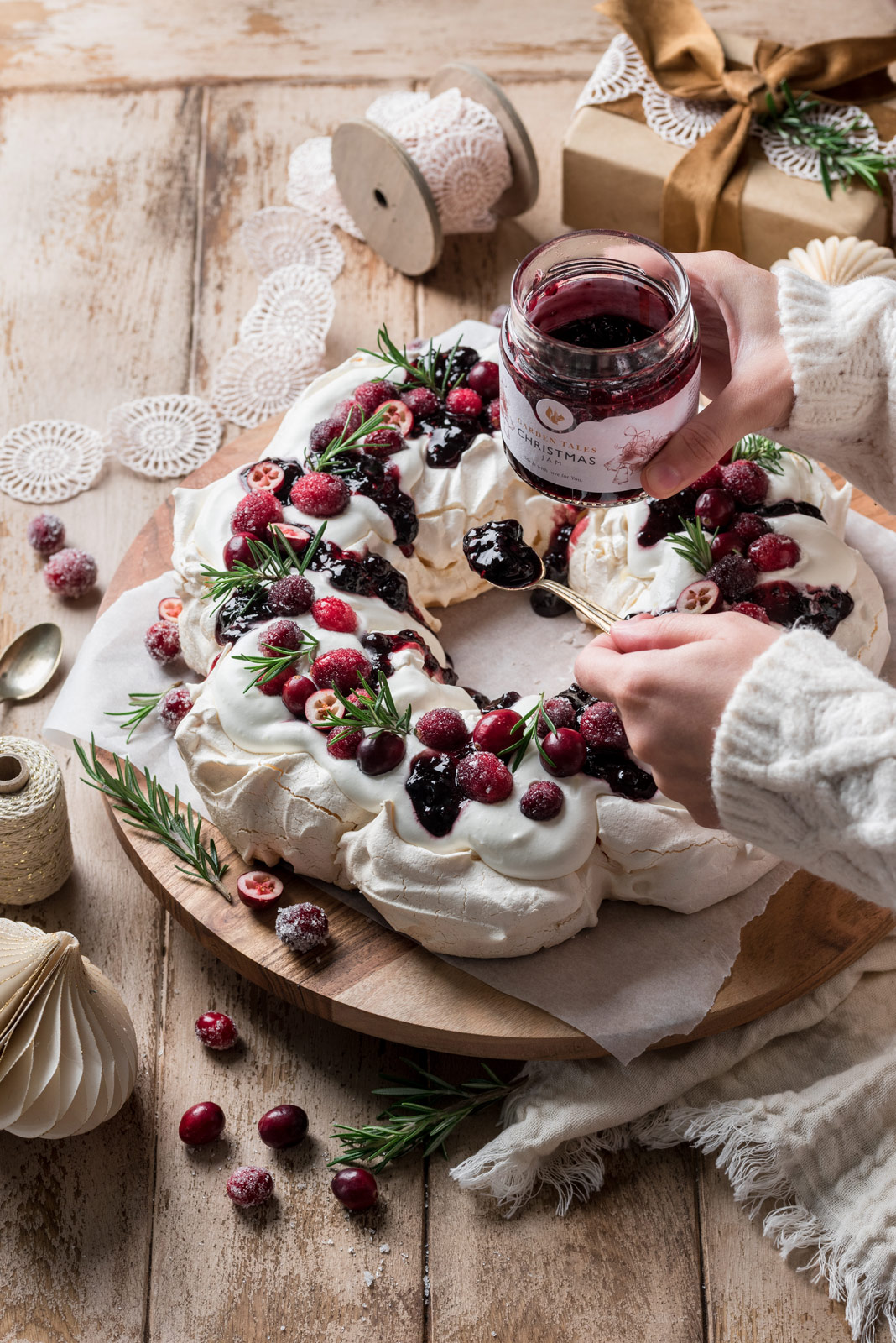 Are you hosting Christmas Dinner this year? Here is a beautiful, airy and delicious dessert that your guests surely won't forget!
---
Read the full recipe below
---

Ingredients:
6 egg whites
330 g caster sugar
1 tsp vanilla paste
2 tsp vinegar

Toppings:
200 ml whipping cream
½ cup Christmas Blend Jam from Garden Tales
1 cup fresh sugared cranberries and rosemary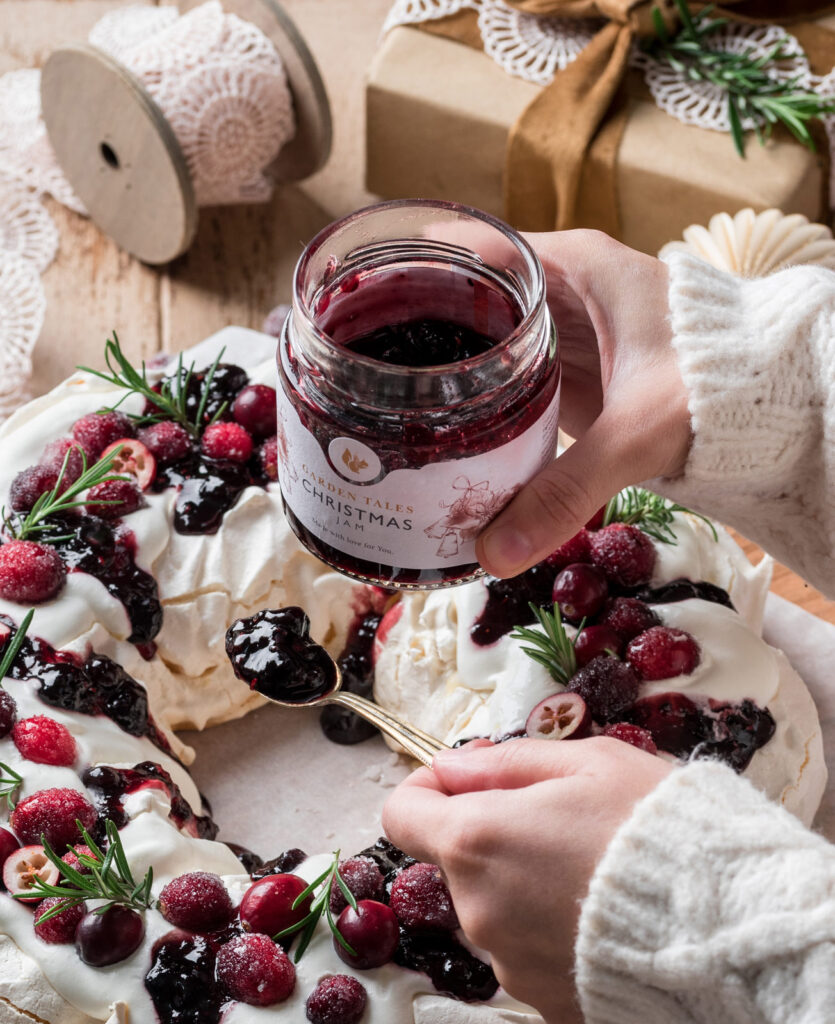 Let's get started!
Preheat the oven to 150ºC. Line a large baking sheet with parchment paper.

With a stand mixer fitted with a whisk attachment, beat the egg whites until soft peaks form.

Add the sugar tablespoon by tablespoon, beating until fully incorporated, then continue beating on high speed until glossy stiff peaks form, about 10 minutes.

The peaks should be stiff. Add the vanilla and vinegar and beat for 2 more minutes. The peaks should still be very stiff. If not, keep on mixing on high speed.

Spread the pavlova mixture into a wreath shape. Use a spatula to help you shape.

Place pavlova in the oven and reduce heat to 100ºC. Bake until the pavlova is firm and dry, about 90 minutes total. Turn the oven off and let the pavlova cool inside the oven.

Once the pavlova is cool, top with whipping cream, Christmas jam and sugared cranberries. Slice and serve.

Enjoy!